Im sorry If I ever seemed distant
Im sorry if I acted like I didn't care
Im sorry I was never around.
Im sorry I wasn't there.
Im sorry if I ever hurt you
If Ive somehow torn your heart.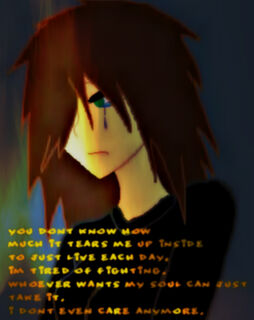 But one thing I know is I can't live wwithout you.
I hate us being apart.
I will always love you
No matter what people say.
Your the only one who ill love so deeply.
Every single day
Im sorry for everything Ive done
Being a burden or annoying you with what I say.
But I love you with all my heart.
And that feeling will NEVER go away
Ad blocker interference detected!
Wikia is a free-to-use site that makes money from advertising. We have a modified experience for viewers using ad blockers

Wikia is not accessible if you've made further modifications. Remove the custom ad blocker rule(s) and the page will load as expected.